John Marshall High School


1964 | 1965 | 1966 | 1967 | 1968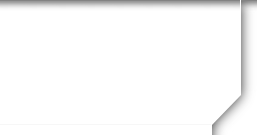 David Haas
Profile Updated:
May 25, 2018 | | |
| --- | --- |
| Residing In: | Las Lajas, Rep. de Panama Panama |
| | |
| --- | --- |
| Children: | Rich 1977 (Diseased) Kelly 1980 |
| | |
| --- | --- |
| Military Service: | Navy (Admiral) OK Just an E-5 |
Yes! Attending Reunion
Comments:
Panamanian resident for the past 6-1/2 years....and loving every minute of it.
Pretty much the same crazy as I've always been....
Had a number of companies mainly in the Milwaukee area for twenty some years after graduation....and ended up in the real estate land brokerage field for the remainder, ending up in '08....No need to expound on that part...
Am enjoying life here in "God's Country" to the fullest. Never a dull moment.... and weather (PERFECT)....well, I saw the reports on the Midwest this past winter!
Can't be there for the reunion this year, but made every other one....
Will miss seeing all of you people....and if the big guy is willing, I'll make the 55th....d
School Story:
No one would believe the vast majority of them....except those involved...
Nuf said! Posted on: Sep 09, 2018 at 3:33 AM Posted on: Sep 09, 2017 at 3:33 AM
Posted on: Sep 09, 2016 at 3:33 AM Rosanne (Rosi the riveter) will be truly missed by the multitude of people that knew her.
She was loved by everyone in the day and that followed her throuhout her short life.
Last time we met was at the '05 re-union and I'm glad we had some time to kick around
the past. Miss ya kid.... my condolences to your sis Patti and all family members....Dave