John Marshall High School


1964 | 1965 | 1966 | 1967 | 1968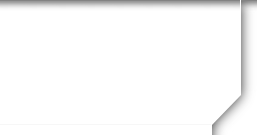 Jack Byrne
Profile Updated:
March 12, 2022
| | |
| --- | --- |
| Residing In: | Milwaukee, WI USA |
| | |
| --- | --- |
| Occupation: | literary agent and writer |
Children:
I have two daughters (they're both grown but will always be my little girls) and a son (also grown and More…

also holding a special place in my heart). Regardless of whatever else I may have achieved in life, they are my greatest source of joy.
Comments:
After college (UW-Milwaukee), I taught high school English while playing part-time in a rock band. We decided to go full-time in 1973, traveled the country (and Canada a few times), cut an album and a couple singles. We enjoyed a certain amount of popularity and success but were never quite "discovered" in a big way...darn! We split up in 1978.

I worked in retail for a while and taught writing courses and workshops here and there while also freelance writing for local magazines and newspapers. I married in 1981 and we had daughters in '85 and '89. In 1985, my literary agent became ill and offered me an equal partnership in the agency; he died in 1999 and I've run the agency ever since.

Recently, I've developed an interest in art and have been playing around with both hands-on attempts (pencil/charcoal and paper) and digital drawing/painting. I may not be particularly talented but I'm having fun and enjoyed giving my daughters the "picture" attached for Christmas of 2008.

Giving in to persuasive pressure from family and friends, I'm now on Face book; primarily to share my amateur art works.
School Story:
There were many...most of them related to the high school band. Prior to one of our school concerts (held at night and open to the public), some of us (but not ME, of course) tucked the centerfold of a Playboy magazine in Mr. Yindra's folder of the evening's musical scores. We were all seated or standing in our places as he approached his podium. He opened the folder, revealing the young lass in all her glory. His eyes widened and his face reddened slightly. He glanced up, trying to maintain a stern look but failed and smiled as his eyes searched out the likely culprits. He then calmly put John Phillip Sousa on top of the centerfold (let's hope Mrs. Sousa never finds out) and began the concert.