John Marshall High School


1964 | 1965 | 1966 | 1967 | 1968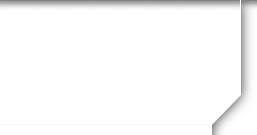 What's New


Not a member?
JOIN HERE
Find and click on your name. Welcome. I still remember you and your brother. Hope you are well. Posted on: Jan 05, 2018 at 10:15 AM
Happy Birthday Ralph, Sorry that I was unable to make the get together this pass fall with John and Dan, other obligations with daughter and Grandkids Take Care
Posted on: Nov 13, 2017 at 1:36 PM
A few days early but hope you have a happy birthday Terry.
Thanks for posting the photos Renee Aronin. You were a semester ahead of me in Mr. Galitzer's 6th grade class. He was absolutely the best teacher I ever had (including HS and college) and I suspect you feel that way too.
Many years later I ran into him again at my daughter's middle school.
I returned on conference day and talked to him for over an hour. He remembered in detail every student he ever had. He knew more about my friends that I even did. Hope you are well.