John Marshall High School


1964 | 1965 | 1966 | 1967 | 1968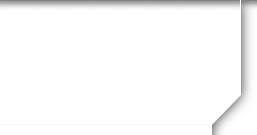 What's New


Not a member?
JOIN HERE
Find and click on your name. Posted on: May 12, 2018 at 10:43 AM
Tom, happy birthday, it's been a long time, Henry Kissinger. It would be great to talk to you. Hey Bill, it's Bruce Strege, lived on 77th St, your Mom was the first person to give me
instant coffee mixed with milk and Matzah Balls, glad to hear your doing well, married 3 kids, 4 grandkids, retired, from both Military and AT&T.
Welcome. I still remember you and your brother. Hope you are well. Posted on: Jan 05, 2018 at 10:15 AM
Happy Birthday Ralph, Sorry that I was unable to make the get together this pass fall with John and Dan, other obligations with daughter and Grandkids Take Care
Posted on: Nov 13, 2017 at 1:36 PM
A few days early but hope you have a happy birthday Terry.
Thanks for posting the photos Renee Aronin. You were a semester ahead of me in Mr. Galitzer's 6th grade class. He was absolutely the best teacher I ever had (including HS and college) and I suspect you feel that way too.
Many years later I ran into him again at my daughter's middle school.
I returned on conference day and talked to him for over an hour. He remembered in detail every student he ever had. He knew more about my friends that I even did. Hope you are well.
Posted on: Aug 10, 2017 at 9:15 AM