John Marshall High School


1964 | 1965 | 1966 | 1967 | 1968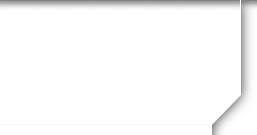 What's New


Not a member?
JOIN HERE
Find and click on your name. This is very sad news. I did not know Bob personally but Renee was one semester ahead of me in my sixth grade class with Mr. Galatzer. Most of us at Marshall would have know who Bob was simply because he was at the top of the page in the 1962 year book for 11th grade. (No senior class.)
Just 30 people for us youngsters to look up to an admire.
I imagine Bob was among the very first graduates from Marshall.


Looking back, it was quite over-whelming to make the transition from a small grade school to a large Junior-Senior High. It was nice having someone to look up to. Posted on: Jun 25, 2017 at 3:47 PM
You use to be my next door to me on 77th street for a while, I retired from the military in 1997, 1SG. Spent a while at Rucker in Alabama, married 48 years.
Posted on: Nov 20, 2019 at 2:54 PM
Happy birthday Terry. Hope you have a remarkable celebration (and tell Nancy I said hello) Candace and I walked to school along with my sister, Alicia and sometimes others, rain, bitter cold or shine. She lived just a few minutes away. I enjoyed her very much and I'm saddened to hear of her passing. She was a great friend.
Wonderful memorial to Louise, Henry! Henry hope you are well! Louise...RIP
Posted on: May 31, 2019 at 4:44 PM
Hi Sharon, My husband and I are driving to WI to go to the big reunion at Cudahy Park July 20, 2019. I guess it is Marshall classes from 1964-1969 for the Sweet Applewood Festival. I also contacted the Webster girls from Hortonville, WI (Pat, Jackie and Dianne who are getting ahold of Kathy/Woody and Noreen) to see about a get together there. I would to see you and hear all about what you have been up to for the last 50 years.