John Marshall High School


1964 | 1965 | 1966 | 1967 | 1968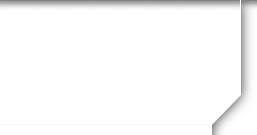 What's New


Not a member?
JOIN HERE
Find and click on your name. sorry, computers are not my thing. will post here. moved into our retirement home in wild rose wisc. enjoying serving with the lions club. life is great
If you were in 5th grade at 65th st. School probably 1960....
To this day I still feel terrible for tripping you. Please accept my humble apology....I don't know at got into me. I didn't know Don well, but remember him as an acquaintance. Sorry to hear of his passing. Condolences to the family and to his friends. Mike. Posted on: May 12, 2018 at 10:43 AM
Tom, happy birthday, it's been a long time, Henry Kissinger. It would be great to talk to you. Hey Bill, it's Bruce Strege, lived on 77th St, your Mom was the first person to give me
instant coffee mixed with milk and Matzah Balls, glad to hear your doing well, married 3 kids, 4 grandkids, retired, from both Military and AT&T.