John Marshall High School


1964 | 1965 | 1966 | 1967 | 1968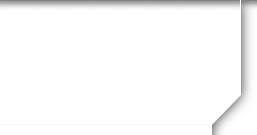 What's New


Not a member?
JOIN HERE
Find and click on your name. Congrats on the Big Anniversary!!!!!
Well done, you two; well done indeed!
My closet friend during the 71st Street days . . . .
Leon and I were friends all through high school and beyond. I along with Jim Schmidt and Dan Butschli and Bob Hoff created some of the best memories of that period in my life. The "Bear" as we used to call him was a loyal friend who will be missed.
Jim Saunders
This is very sad news. I did not know Bob personally but Renee was one semester ahead of me in my sixth grade class with Mr. Galatzer. Most of us at Marshall would have know who Bob was simply because he was at the top of the page in the 1962 year book for 11th grade. (No senior class.)
Just 30 people for us youngsters to look up to an admire.
I imagine Bob was among the very first graduates from Marshall.


Looking back, it was quite over-whelming to make the transition from a small grade school to a large Junior-Senior High. It was nice having someone to look up to.