John Marshall High School


1964 | 1965 | 1966 | 1967 | 1968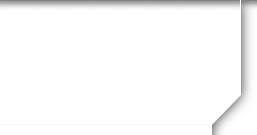 Bruce Harold Strege
Profile Updated:
February 22, 2015 | | |
| --- | --- |
| Spouse/Partner: | Elizabeth |
| | |
| --- | --- |
| Occupation: | retired from AT&T |
| | |
| --- | --- |
| Children: | Three kids, Staci, Brandon, Mike. Four grandkids, Vaughn, Logan, Parker, Eden. |
| | |
| --- | --- |
| Military Service: | Army |
Yes! Attending Reunion
Comments:
When I graduated in 1966, tried college, head wasn't into it so a friend, Bud Cavins and I joined the Army in Nov. 1966, not the smartest idea we had.... Went to Vietnam as a helicopter mechanic/door gunner. Stayed active for three years, got married to Elizabeth while I was still in the Army and moved to Colorado Springs Colorado, marked our 46th recently. Came home, started college again, finished, started a family, went back into the Army Reserves, activated for Desert Storm, retired from Army in 1997. Got a job with AT&T in 1972, retired in 2009 after 38 years. We travel back to Colorado at least twice a year ever since 1969, love it there, can't convince Liz to move there, kids and grandkids are here.......
School Story:
Wasn't the greatest student in the world, was suppose to graduate in the January class of 67. Took summer school A LOT, one day Mr. George called me into his office after collecting my 20th detention and said, "you know Bruce, you have enough credits to graduate in June, why don't you spare us all a lot of grief and take the offer" so I did. Hey Bill, it's Bruce Strege, lived on 77th St, your Mom was the first person to give me
instant coffee mixed with milk and Matzah Balls, glad to hear your doing well, married 3 kids, 4 grandkids, retired, from both Military and AT&T. Posted on: Jun 25, 2017 at 3:47 PM
You use to be my next door to me on 77th street for a while, I retired from the military in 1997, 1SG. Spent a while at Rucker in Alabama, married 48 years.