John Marshall High School


1964 | 1965 | 1966 | 1967 | 1968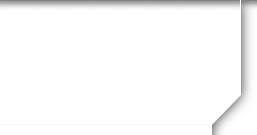 Marcee L. Reich Stern
Profile Updated:
August 26, 2017 | | |
| --- | --- |
| Spouse/Partner: | Michael A Stern.....class of 64 |
| | |
| --- | --- |
| Occupation: | Retired and loving being a Grandmother of 5 |
Children:
Brad, born 1969 Attorney
Daniel, born, 1971 award wining scultptor
Yes! Attending Reunion
Comments:
Mike, class of 64 retired last year so I joined him. I enjoy cooking and baking and of course our 5 Grandchildren. We spend a lot of time with all of them. I must admit it sure feels good not having to get at 6:00AM and have days just to relax. We do travel a lot which we enjoy. It is nice not to be on a schedule, LOL!

Mike and I are proud to announce that our son Brad is now the Washington
County Attorney...we are so proud of him! He has also given us 5 beautiful Grandchildren...Brandon 14, David 13, Zach 12, Audrey 10 and Austin 9. They sure keep us busy and help keep us young! Sure enjoy retirement but have found out that a Wife, Mother, and Grandmother really never retires completely, LOL!!

One last word....Mike and I will be married 49 years in November. Not too bad for High School Sweethearts. Thanks Rosie. I know you are looking down and smiling.
School Story:
Of course my favorite part of high school is that I met Mike. What we didn't know was that our mothers went to school together and lived near each other after they married. The surprise was they use to walk Mike and I together and we played together as toddlers until we were 5 years old when the families moved and I Mike and I met once again when we were 17. We didn't remember each other but Mikes Mother remembered me when I went to meet his parents the night of our prom. We have been together since then. Talking about the prom, I was on the committee to decorate the cafeteria for "AN EVENING IN PARIS". We needed flowers but there was no money. So someone had a car and we went to a cemetery and asked if we could have some of the discarded flowers and that's how all the beautiful flowers decorated the prom, LOL!! Does anyone remember the boys who left their art work on Washington HS? For last days of the Jan.class of 65, the English classes changed rooms and it awhile before the teachers realized they didn't have the right class. There are so many little tidbits like this .....
I loved Student Council, the Drill Team, the Musicals, the horrible pep rallies.... I just loved it all.
I think looking back ALL of us grew up in the best times....50's and 60's, We had the music, the parties,the friends, everything was right. I have had a very happy and wonderful life but sometimes I think in a blink of an eye I would go back.....
Marcee L.'s Latest Interactions Posted on: Feb 07, 2017 at 1:55 PM
Marcee(Reich) and Mike Stern are proud to announce that our son Brad Stern has been named the new County Attorney for Washington County. We are so proud of him! He lives
in Grafton with his wife Jeanne and their 6 children. Way to go Brad!! Posted on: Oct 07, 2016 at 3:33 AM I know this comes so late but I haven't had a chance to check in lately. Mike and I are shocked and saddened about the passing of Rosie. She was a wonderful, kind, loving, and fun person. Rosie was one of the girls that thought Mike and I would make a great couple. She helped set up our first date and we have been together ever since. Thanks Rosie you gave me a wonderful guy! Rosie and Dave Ovshak went to Prom with Mike and I... then everyone slept at my house that night....if you can call it sleep, LOL!!. The next day we went to the zoo. What a wonderful time we had. You will be missed Rosie....Rest in Peace. Thanks for all the memories. God bless your family. May they find peace in knowing so many people loved her.
Mike and Marcee Stern Posted on: Oct 07, 2015 at 3:33 AM