John Marshall High School


1964 | 1965 | 1966 | 1967 | 1968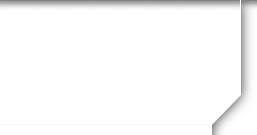 1964 ~ 1968 Combined Reunion
The Mini Reunion Dates and Location. North Side of Cudahy Park:
Saturday July 21, 2018
John Marshall High School
Class of 1964 through 1969
14th Annual Mini-Reunion July 21, 2018
Class of 1968's 50 Year Anniversary
(Can You Believe It??)

Sweet Apple-Wood Rock & Roll Music Festival Cudahy Park
Free Admission 12 Noon - ? Usually about 7 PM
Free On Street Parking
Cudahy Park (about a mile due East of Mitchell Field Terminal)
3000 East Ramsey Ave, Cudahy WI. 53110

Look for a 24'x18' Tent with Red & Blue Pom Poms North Side of Cudahy Park, near the corner of East Iona Terrace & South Robert Ave. (GPS use 2936 Iona Terrace Cudahy 53110)
Limited seating so please bring lawn chairs (or sit on a picnic table).
If anyone has an EZ-Up canopy tent please bring it along and call
Lee Kottke (414)961-7131 to let him know.
Check out Our Wonderful Website
http://www.johnmarshall68.com/
Please update your contact information and help locate those on the missing list and invite them! If you don't do it who will . . . .
Visit us on Facebook
https://www.facebook.com/groups/245743758905215/
Please pass this on to fellow classmates!
We look forward to seeing you! Go Eagles!
Questions: Call or E-Mail Lee Kottke LKottke118@aol.com (414)961-7131
Hold the date for future Mini's
July 20, 2019
July 18, 2020
July 17, 2021
Saturday July 20, 2019
Saturday July 18, 2020
Saturday July 17, 2021